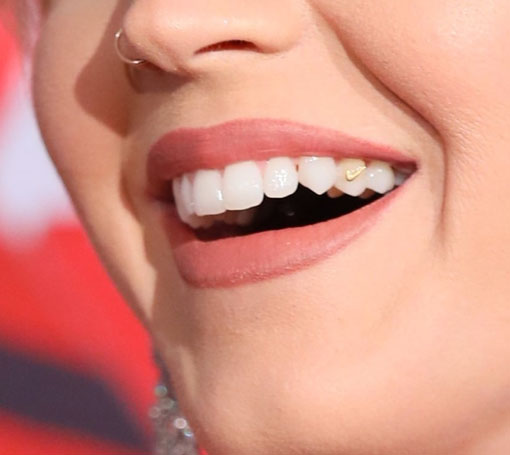 Every time people are more concerned about their appearance, from the feet to the head and teeth are not left behind, for that reason worldwide people express that they want snow-white teeth, aligned and shiny, but a group especially took it to another level, adding jewellery to the teeth, in a few words they decorate their teeth showing what they express as originality, attracting glances when they walk on the street, they say that this jewellery elevates their spirits because it encourages them to Smile much more and feel better with themselves.
You are wondering and how does jewellery adhere to teeth? For most use special pastes to fix the decorative elements, usually these come in extremely small sizes to avoid space problems, the user chooses between colours, materials and shapes according to your preference.
As odd as you think the best dentist in Vikaspuri performs toxicological tests on the parts and if they see that they are OK, they approve its use, of course there are a lot of professionals who are against this practice and they say it is harmful to dental health and general of its users, the main reasons is that they can be swallowed without realizing it and pierce organs along the way, contain toxic substances, damage the tooth enamel, support the accumulation of food waste that when joining with harmful bacteria help the formation of dental caries among other alterations.
Now in modern practice there are two types of technologies for decoration in toothpastes, the first way is called dent / art is considered an art, where the jewellery is fixed to the structure of the tooth with a special glue, The second technology that is implemented is the incrustation, in this case a cavity is made in the tooth and then we proceed to insert the jewel that is desired, in some cases it is necessary to tighten them to ensure that they remain fixed in place but this goes against the integrity of the dental pieces and when the forces that are used are disproportionate the enamel is damaged and it is even possible to detach the tooth, this technology lasts less time than a dent / art although it involves more risks.
An interesting fact is that some people decorate their teeth for practical purposes, such as hiding individual deficiencies in the teeth (roughness, pigmentation, etc.), dental jewellery in Vikaspuri is considered attractive in different countries and helps create an unusual style, but It is necessary to remember that only dentist in Delhi is able to install and remove them when you want without suffering serious consequences, only a true expert will be able to provide your teeth with an extra touch of brightness but safely and without unpleasant surprises.
From subtle highlights to pieces that do not go unnoticed, dental jewellery in Vikaspuri offers a wide variety of options for all its customers, ensuring a totally different touch.