A vivid kaleidoscope of beautiful landscapes, superlative historical sites and royal cities, India is fast becoming a favoured destination for medical and Dental Tourists. Along with high quality Affordable Dental care, people who travel here may enjoy a nice vacation as they get to relax on the golden beaches, or enjoy the misty mountain retreats, while soaking in the rich cultures and festivities of this colourful nation.
India is a top Dental Tourism destination. India is the best destination for affordable Dental care without compromising on quality.
Why Dr. Kamra's Dental Health Clinic
A perfect combination of Care and Hospitality The clinic is one of the most favoured dental clinics of Delhi. At Dental Health Clinic, we strive to achieve the highest standard of consumer service and to take the very best care of you.
Our infrastructure and state of art technology is on par with USA, UK and other European countries to provide the best treatment and complete oral rehabilitation.
We take utmost care to ensure sterilization of instruments and equipment to prevent contamination. We follow strict infection control protocol, & have upgraded our treatment protocol at par with world's leading technological advancements to give all our guests the "Best in Class" treatment possible.
Value-for-money Dental Treatment.
Our internationally trained team of specialized Dentists provides specialty based Dental care in accordance to the dental needs of the patient.
We constantly upgrade our Service, technology and materials to provide you the latest and best dental treatment.
We provide convenient appointments at short notice for our overseas patients.
Multispecialty Dental Practice
Cost Effective
State of the art facilities with emphasis of quality work
Strict Sterilization protocol followed
Top Tourist Destinations in India
AGRA
Agra's Taj Mahal is one of the most famous buildings in the world, the mausoleum of Shah Jahan's favorite wife, Mumtaz Mahal. It is one of the New Seven Wonders of the world, and one of three World Heritage Sites in Agra. Built by the Persian architect, Ustad Isa, the Taj Mahal is on the south bank of the Yamuna River. It can be observed from Agra Fort from where Emperor Shah Jahan gazed at it for the last eight years of his life, a prisoner of his son Aurangzeb. It is an acknowledged masterpiece of symmetry.
DELHI
Delhi, Capital of India has many attractions like mosques, forts and other monuments that represent India's history. The important places in Old Delhi include the majestic Red Fort. New Delhi on the other hand houses many government buildings and embassies, apart from places of historical interest. The Qutub Minar, Red Fort and Humayun's Tomb have been declared World Heritage Sites. This metropolitan city has a large expatriate population in the country.
MUMBAI
India's Economic Powerhouse, The city houses around 14 million people from various backgrounds. Mumbai- A city that never sleeps, if you want to feel fresh young and rejuvenated then Mumbai is for you. Flooded with discotheques, Restaurants and night clubs Mumbai in actual is the Las Vegas of India. Mumbai is a city where every night seems like a festival night. You trip to Mumbai is incomplete without giving a visit to the statue of liberty of India – The Gateway of India, Prince of Wales Museum, The Mosque at the tomb of Haji Ali, Chowpatty beach to name a few.
KOLKATA
The city has around 4.5 million residents and attracts many tourists for its stunning architecture. Kolkata is also known for its literary, artistic and revolutionary heritage. As the former capital of India, Kolkata was the birthplace of modern Indian literary, artistic and scholastic thought. The people of Kolkata tend to have a special appreciation for art and literature; its tradition of welcoming new talent has made it a "city of furious creative energy. Kolkata is the only city in eastern India to have an international airport.
CHENNAI
With temples, beaches and centres of historical and cultural significance, including the UNESCO Heritage Site of Mahabalipuram, Chennai is one of the most visited cities in India. In 2007, Chennai was the third most visited city in India by foreigners ranked after Delhi and Mumbai, with about 650,000 foreign tourists visiting the city.[155] In 2009, Chennai attracted the highest number of foreign tourists in the country. Zoo, beaches, and wildlife parks form the primary recreation areas of the city.The city boasts two popular beaches, the Marina and Elliot's.
BANGALORE
Known as both the "Garden City" and "The Silicon Valley of India," Bangalore (officially "Bengaluru") is a techie's paradise, boasting the highest concentration of IT companies in the country. When you're done geeking out, there are plenty of
gardens, museums, natural features, palaces and temples to fill your dance card. Visit Vidhana Soudha, Cubbon Park and the Ulsoor Lake of Bangalore, well known for its beautiful locales and boating facilities. Bangalore is also a major centre of Indian classical music and dance, and of vivid, cutting-edge nightlife. Places of Interest include ISKCON Sri Radha Krishna-Chandra Temple,Lalbagh Botanical Garden,Bannerghatta National Park.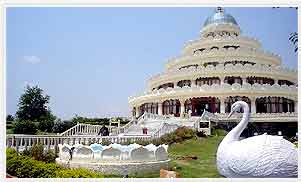 HYDERABAD
The city of smiles, of lights, of a thousand faces, endearingly called the Pearl City, Hyderabad offers a variety of tourist attractions ranging from Heritage monuments, Lakes and Parks, Gardens and Resorts, Museums to delectable cuisine and a delightful shopping experience. To the traveler, Hyderabad offers a fascinating panorama of the past, with a richly mixed cultural and historical tradition spanning 400 colorful years.
JAIPUR / UDAIPUR
Jaipur is also popularly known as the Pink City, is the capital of the Indian state of Rajasthan. Jaipur is a very famous tourist and education destination in India. Lots of people flock to Jaipur to view the various forts and monuments in Jaipur which reflect its glorious past. Tourism is a significant part of Jaipur's economy. Some of the world's best hotels are located here. Some popular Forts & Monuments include Hawa Mahal,Amber Fort,Jaigarh Fort,City Palace,Jantar Mantar.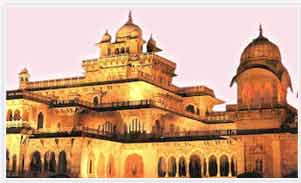 GOA
Goa is Famous for its pristine beaches, infact 90% of all the tourism in Goa happens only for its beautiful beaches in Coastal Areas. Goa has two main tourist seasons: winter and summer. In the winter time, tourists from abroad (mainly Europe) come to Goa to enjoy the splendid climate. In the summertime (which, in Goa, is the rainy season), tourists from across the world come to spend the holidays. In 2008 there were more than three million tourists reported to have visited Goa, more than half million of whom were from foreign visitors. Infact, many foreigners have made Goa as their home for its laid-back and relaxed lifestyle!!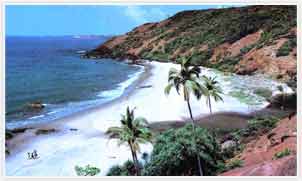 KANYAKUMARI
Though there are several places of tourist-interest in the town and district, Kanyakumari is especially popular in India for its spectacular and unique sunrise and sunset. The confluence of three ocean bodies – the Bay of Bengal, the Indian Ocean, and the Arabian Sea – makes the sunrise and sunset even more special. On balmy, full-moon evenings, one can also see the moon-rise and sunset at the same time – on either side of the horizon.
KERALA (BACKWATERS)
Kerala, situated on the lush and tropical Malabar Coast, is one of the most popular tourist destinations in India. Named as one of the "ten paradises of the world" and "50 places of a lifetime" by the National Geographic Traveler magazine, Kerala is especially known for its ecotourism initiatives, Beautiful Backwaters and Alternative healing massages.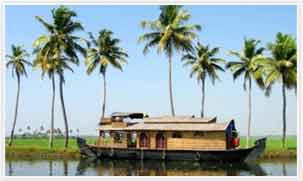 DARJEELING
Darjeeling in India owes' its grandeur to its natural beauty, its clean fresh mountain air and above all, the smiling resilient people for whom it is a home. Known for its natural splendor, Darjeeling's best gift to it's visitors is the dawn of a new day. The mountains awaken first with a tentative peeking of the sun. .The snow capped Everest, Kabru, Kanchenjunga, Jannu and other peaks slowly emerge from slumber to start a new day. The sun worshippers gasp at the magnificent sight.
MYSORE
Mysore is a tourism hot spot within the state of Karnataka and also acts as a base for other tourist places in the vicinity of the city. The city receives the maximum number of tourists during the period of the Dasara festival when festivities take place for a period of 10 days. One of the most visited monuments in India; the Ambavilas Palace (also known as Mysore Palace) is the center of the Dasara festivities.